What can you do to protect your children from unscrupulous people in the Internet? Do you know what strangers are saying to your kids?
Nowadays, children and teenagers spend more time on the computer. Even though the Internet has become the primary source of communication for them, it is also a dangerous medium. There are some unscrupulous people out there that would go to any extent to engage in indecent conversations and relationships with your children.
As us parents are not always watching what our kids are doing online but it's important to know the options we have to protect our children and avoid major problems. There are blocking software products that you can purchase to filter web sites, sexuality and other adult sites. We suggest you to use iMonitor Keylogger Pro which will let you know everything your kids are doing online.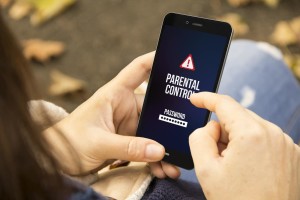 Why do you need parental monitoring software?
With the start of school soon approaching, you'll find it a hard time to help your kids with their assignments and homework. And with internet connection at your home, things are going to be all the more tedious! Well, with the internet buzz on their mind, they'll have a hard time focusing on their assignments and you'll get a big time headache nagging after them. On a much serious note, exposure to internet can also lead to online threats such as malware attacks, cyber bullying, pedophilic crimes and social media scams.
An invisible keylogger monitoring software is perfectly in tune with your surveillance requirements. Even if your kid is savvy at internet, he/she cannot detect this software. iMonitor Keylogger Pro run in total stealth mode, and it is very hard to find in the computer. It will not slow down your computer, or do anything noticeable to the user. As long as you log on web console with the account ID and password, you will view the monitored logs. The program will not appear in the START menu, nor appear in the CTR-ALT-DEL Task Manager.
Our computer monitoring software can record and monitor Keylogger, instant messages, chats, screenshot, emails, visited website, etc.. Additionally, your kids will not be able to get around the software program by clearing cache or history because it can monitor everything as it happens.
For most parents, remote monitoring software such as iMonitor Keylogger Pro is the most practical one. With the help of software, you can keep an eye on how your children spend their time online at all times – even when you're out of the house. You can choose to use iMonitor Keylogger Pro in two different ways. Either you tell your children that you're monitoring their time and activity on the internet, which means that they're likely to be much more cautious and sensible – essentially, it'll be as if you're standing next to them, asking "should you really be doing that?" The other option is to run iMonitor Keylogger Pro in total stealth mode, and find out exactly what your children do and who they talk to when you're not around.