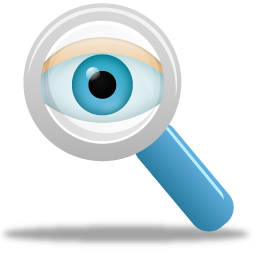 15 days free trial
From 3 PCs/$199.95 to buy
Support Windows 2000/XP/Vista/7/8/10, 32bit & 64bit
Support Mac OS X 10.8, 10.9, 10.10 and newer

1 year free 100% version upgrades

Computer and Employee Monitoring Software

iMonitor EAM (Employee Monitoring)
iMonitor EAM is an easy-to-use surveillance software that provides total employee monitoring solution to enterprises at any size - from large ones to SMES. Record every employee computer activities, include keystrokes, clipboard activities, screenshots, file documents(copy, move, paste, delete, rename, create), print jobs, E-mail, webmail(GMail, Yahoo mail, Hotmail and all other popular webmail), online storage usage, FTP file transfer, websites, searches, file downloads, program usage and time, Skype, QQ, ICQ, AIM, google talk chat, Facebook, Twitter activities, removable storage usage, application network traffic, system events and so on.
Why iMonitor EAM can be the BEST employee monitoring solution?
Investigate Employees
When confronting a situation of investigating an employee's wrongdoing, you need to act in time with a discrete investigations. Secure and quick collection, review, and report on online and communications activity are indispensable for you to find the lead.
Avoid security breach and intellectual property leakage
Most employers believe insiders are the biggest threat to confidentiality security. Almost half of breaches and are a result of inappropriate employee behavior. Insider Threats require detection in advance to result in early warning, so that informed and rapid response will be performed in time. By recording all PC activity and alerting on suspicious behavior, iMonitor EAM reduces the risk of unauthorized transactions and communication of sensitive data to protect your intellectual property.
Increase Work Efficiency
A sustainable and rapid development of your company depends on highly perfect employee performance and productivity. Benchmark and evaluate employees' work flow with accurate and reader-friendly reports without taking a lot of time collecting and analyzing data. Thus Increases productivity by reducing employees' nonproductive Internet usage.
Gurantee the data security
Tremendous loss and demage will be inevitable in the casse of data loss triggerered by hardware&software malfunction or human factor. iMonitor EAM is capable of
backing up the entire files
and data in employees' workstation automayically, with the result that you can rest easy withouting worring about the trouble of any data breach.
Learn More
Features
Free Trial
EAM Stories
Buy Now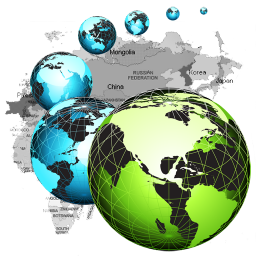 Remote PC monitoring
Free starter plan
Support all Windows OS, Citrix and Terminal Server
Support Mac OS X

$69.95 to buy
iMonitor Keylogger Pro
iMonitor Keylogger Prois a cloud-based surveillance software both available for enterprise and home users to monitor someone's computer from the internet remotely. Catching and uploading the monitored computer's entire activities stealthily in real time to your account online enables you to monitor and control someone's computer anytime and anywhere remotely.
For parental custody
With iMonitor keylogger Pro parents will easily control teenagers' computer activities, such as setting website surfing time,game time and certain application time. Moreover, unwanted harmful website with massive violate and pornographic contents will be blocked automatically.
For couples' cheating issue
iMonitor Keyeylogger Pro will record all the chats(video and texts), shopping list, web mail&Email, website browsing history and upload them to your account for you to get the proof easily and quickly
For small business with branch offices
iMonitor Keylogger Pro is a solution for small business owner to monitor and supervise branch offices remotely for increasing employees' work efficiency and productivity with avoiding nonessential losses.
Learn More
Sign Up
Buy Now
Features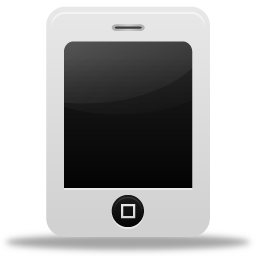 $49.95/6 months to buy
Support all Android mobile phone
iMonitor Phone Spy
iMonitor Phone Spy is a cloud-based phone spy software with the function of monitoring text messages, GPS locations, photos, call details and social media activities. All those information will be uploaded to your account online for you to check anytime anywhere at your will.
For parental custody
It becomes commonly that more and more parents tend to equip teenagers with cellphones but ignore the negative effect along with that. iMonitor Phone Spy helps parents with recording teenagers SMS messages, GPS locations, social media activities and filtering out unwanted website to protect teenagers from drug, violence, pornography and other potential dangers.
For couples' cheating issue
Desperation and anger will depress you when you sense that your partner is cheating on you, and it's even more unbearable when your partner tries to deny and fake what he has done. iMonitor phone spy offer you the most efficient spy tool to catch and record all his or her call logs, call recording, SMS messages GPS locations, photos, videos and other social media activities in real time. Once iMonitor phone spy installed, the whole cheating affair will be resolved in a quick and clean manner.
Learn More
Sign Up
Buy Now
What's new
Monitor employee activities in Remote Desktop sessions. New user role based employee monitoring design and log viewer. Read More
May. 07 2015
iMonitor EAM 8.7 released. New agent program for Max OS X, and the new version upports Dynamic server IP address,agent program can detect server ip changes and keep connection to the server. Read More
Apr. 06 2015
Trusted by thousands of companies and organizations around the world