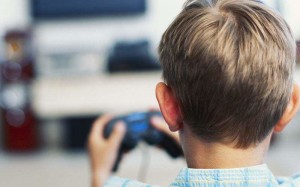 Remote monitoring software usually refers to the remote monitoring of remote software programs that monitor the remote computer desktop, files, and operating records and so on.
Keylogger Pro is a powerful computer monitoring software which can record all users usage on computers. For example, it can monitor and record the contents of the keyboard input, record the visited website history on target computer, record running application usage, capture screenshots as seconds, access to the contents of the clipboard and so on.
Easy to use remote monitoring software to offer a secure internet environment for your children. You do not need to keep a close eye on your child's behaviour, use Keylogger Pro to keep tracking all usage for your child's computer including the websites visited, applications used, and computer usage.
With Keylogger Pro, the parents can remotely monitor their children's computer online activities, computer usage, etc., the parents can monitor children's games, e-mail, browser and social networking applications. The parents no longer worry about children having any adverse consequences when they use computers, let the children use their computers to learn something useful.
Here are some of the features of Keylogger Pro:
Remotelymonitor the detailed usage of each employee computer software;
Remotelyrecord Skype, Line and other chat conversation;
Remotelyview employee computer'sincoming and outgoing email records;
Remotely monitor and record the removable disk connected/disconnected, as well the file activities such as copy, move or delete;
Real-time viewing live dekstop & live camera of your monitored computer, just like to view your own computer desktop.
Will your staff use your office network during work hours to do some unrelated-job things? Even if you go out, have they been working hard and hard?
Appropriate monitoring and restraint can effectively improve your employees work efficiency and productivity. In other words, some employee will work harder when they are monitored. Keylogger Pro computer monitoring software can effectively help you remotely monitor your employee computers.
Keylogger Pro will completely eradicate the employees to play computer games, online shopping during woring time. Prevent employees to copy and leak confidential documents.
"Finally I found a remote monitoring software, even when I am away from my company, I can know what my employees are doing on their computers." Said an AD company' director. The work efficiency and work style are obviously improved, I can also be comprehensively monitor the USB device, files, chat history, mail, screenshots, and other computer activities.
Actually, the purpose of remotely monitoring is not to monitor the employees, but to reasonably manage employees' online behavior. With remote monitoring software, an employer can remotely monitor employees' computer real-time screen, online behavior records, entertainment-related website activities, etc. Employees consciously reduce online entertainment time and improve work efficiency.
If you are interested in it, you can also check below link to know about this software: