Posted on May 11th, 2021 in monitoring software | Comments Off

on How to monitor your computer workstation?
The computer took us into the information ages in the 21 centuries, Most company's work have already not got away from the help of computer. Computers have improved our lives, but they have brought problems, too. In addition to office work, most employees will go to online shopping, video games, YouTube, etc.
In this situation, even if the company installs surveillance camera, it is impossible to monitor all the computer screen, this may Especially for large firms with hundreds employees, it is a big problem.
You can find many ways on the market. After researching, we found that the most effective way is to install user activity monitoring software on the computers. I believe many people have heard of camera surveillance, but computer surveillance software is rarely understood.
After consulting the information, I discovered that many domestic companies have entered the market and launched a variety of software.
Now, Let's take a quick look at the details of the iMonitorSoft before we get started working with it. Checking the their home page, www.imonitorsoft.com, you will find the software introduce, they support Windows, Mac, Linux, almost operating system.
They provide below features:
Screenshot Recorder, Many software provide video monitoring, but iMonitorSoft do smarter, they provide video-style screenshot. It will save more space.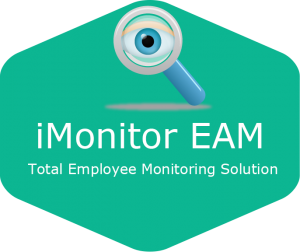 Real-Time Alerts & Keyword Alerts, iMonitor EAM alert system is capable of notifying you in real time about potentially dangerous events occurs. You can build custom alerts rules, EAM would automatically detect the forbidden behavior such as insert an USB device to copy file/process file; print document; download file from website; transfer file to/from FTP server; try to run a blocked application; try to open a blocked website; Input the preset keywords, file name, print job name, website URL, website title, etc. Then you would get real-time alerts and EAM would take a screenshot as a proof so that immediate action can be taken.
Documents / files protection, iMonitor EAM is the leader of data security software. You will be able to view and block sensitive data from email sending and receiving, web forms and removable media as well as data saved on local drives (even remote laptops).You can easily customize the policies via a wizard based on the user, computer or type of data.
Reporting, iMonitor EAM can collect the generally online and local reports and it can be saved daily, weekly, monthly. Analyzing employees' computers and internet activity based on stamps, frequency or keywords, and displaying in charts to help you get the knowledge of employees' productivity intuitively.
Supporting Operating Systems, They support almost popular operating systems, Windows XP/2000/7/8/10 (32 & 64 bit), Windows Vista (32 & 64 bit),
Windows Server 2003/2008/2008R2/2012/2012R2/2016/2019 (32 & 64 bit),
Linux, Mac OS 10.8 and newer version