Posted on November 9th, 2014 in Uncategorized | Comments Off

on How Employee Monitoring Can Protect Your Company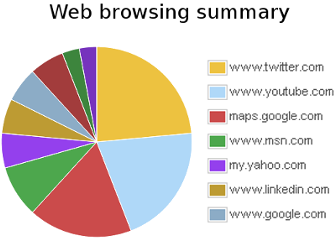 In 2013 about half of all companies monitor employees' computer use. Today, about three-quarters of the companies do so. Serious doubts bear this trend: the use of personal computers in the company by employees and low productivity expose companies to risks to the safety and legality. But companies can combat this problem, some studies have shown that the monitoring of employee computers is essential to effectively reduce the inappropriate use of the computer.
Computer games have become extremely popular and many employees bring their gambling addiction into workplace . Playing during work time is only one of the causes of lost productivity resulting from promiscuous use of computers . Some studies show that about half of web browsing at work is not related to the duties of the employee and  41% of workers admit to spending more than three hours a week surfing the web for personal use. About 60% of online purchases are made ​​from employees' computers. It should be noted that 90% of employees in a survey, admitted that Web browsing is "addiction." Since the computer is a tool in the workplace, virtually every modern company, the decrease in productivity is a big hidden problem – the supervisor can not keep up with every employee.
Employers constantly face the high cost of defending against cases based wholly or partly on evidence contained in e-mails sent by their employees. The causes related to the use of e-mail as evidence and statement of defamation, sexual harassment, racial discrimination and violation of copyrights and trademarks are common. Employees who visit questionable sites from computers in the company can submit the business to litigation risk, including expensive lawsuits for harassment relating to staff members who may have been exposed to offensive content. All IT professionals are faced with the growing threat of malware and intrusions into networks that leave control activities employee web systems and databases of the company. With a few clicks of the mouse, employees can unintentionally or maliciously disclose proprietary information of the company that harm the reputation of the same company, confidentiality with clients or the integrity of the data.
Although you may probably dealt with all these threats to productivity and reputation of the company, remember that you're not defenseless. Rules and policies that define acceptable and unacceptable activities on a computer are a start – and therefore necessary. However, some studies show that policies alone are relatively ineffective for limiting excessive use of the advantages linked computers by employees. The experts found that the monitoring of the computer activity of employees is an essential part of any program for effective control of computer use by employees.