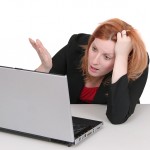 iMonitor:
Hello, How may I help you?
Customer:
Hello


I am interested in using your computer monitoring services in my company.
I have a few questions before that though.
iMonitor:
Ok,what's that?
Customer:
First of all, i would like to know if it can record remote desktop sessions.
iMonitor:
Sorry,It can not be recorded.
Customer:
Oh thank you very much, it was a bit blurry on the website and i thought it's an option.
iMonitor:
You mean windows Remote Desktop?
Customer:
I think it's the same thing not a very tech person.
But it's an international company and i have people working.
From all around the world.
Connecting remotely.
So yes

windows remote desktop
iMonitor:
Windows Remote Desktop session can not be recorded, but you can see the screenshots.
Customer:
I understand, thank you very much
iMonitor:
I suggest you download the free trial to make a test.
Customer:
OK, I will.
Have a great rest of the day.
iMonitor:
Same here.