Posted on June 13th, 2016 in Print Job Monitor | Comments Off

on What can Print Job Monitor do for you?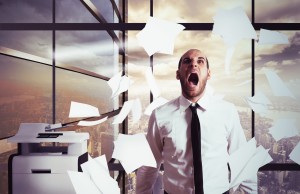 "We waste a lot of papers, I knew my employees were printing personal documents but i can't figure out who they are cuz i don't have any evidence, such annoying !"—— Glynne
"This is the confidential documents of my business, I'm so afraid of my employees would copy and leak it out……"—— Barkley
Print Job Monitor is the best solution which can solve those problems for you.
What is Print Job Monitor?
Print Job Monitor is a well designed software that allows you to remote monitor all printers and print activities in your office, and it could monitor multiple devices at the same time from one centralized location. This software can be used by anyone at home, school and office for their own requirements and purposes.
Print Job Monitor allows you to see real time printer's printing status and log all job information such as printer name, IP address, document name, computer name, user name, number of copies, pages printed, paper size, etc. It also can save the print job information into centralized database to allow you to analyze and track printer's usage later.
" Sounds good! But if my employees would notice that they were being monitored? Does it have Stealth mode?  will the user find it? "
Yes, the Print Job Monitor works on stealth mode, it works in totally stealth mode without any message & window popups, and protected by your iMonitor Web Console account password.
" I'm not the professional IT guy, so i want to know it's hard to install and use? "
Print Job Monitor is a could based printer monitoring software, just need to install the program on the target computer, and user can log in the online console to monitor the printer activities. The whole installation is sample, the using is also convenient. 
" I've noticed that there are other print job monitor software, so what's your advantages? "
Our biggest advantage is that we use online console which can maximum to facilitate the using process. It  breaks the limits of location, users can monitor wherever they are as long as the internet access. Expect the online viewing, the users are also able to export print logs and saved in local. 
For provide the best service for the customers, we use high performance server to ensure that there is no delaying when users are viewing the logs.