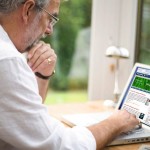 iMonitor:
Hello, what can i do for you?
Customer:
Hello there.
I'm looking for employee computer monitoring software,
Can this software be used in a foreign country?
iMonitor:
Yes, you can.
Customer:
We need to monitor 65 employee computers, 10 server computers, which means that 10 computers to share monitoring 65 computers.
iMonitor:
No problem.
Customer:
After the purchase, how do I get the software?
iMonitor:
After your purchase, we will send the full version download link to you via e-mail.
Customer:
What about the after service?
iMonitor:
We provide one year free version upgrades and free lifetime technical support for users who already purchased.
Customer:
Is there any trial version?
iMonitor:
Yes, here is the free version download link for :
http://www.imonitorsoft.com/download.htm
Customer:
Okay, thank you.
Customer:
You can try it for 15 days, monitor up to 2 computers.
Customer:
About the Payment, is the bank transfer supported?
iMonitor:
Yes,bank transfer is OK.
Customer:
We are using LAN,can I see the monitored computer's Live desktop?
iMonitor:
Yes, you can. Our software has this feature.
Customer:
Great !
iMonitor:
And you can view multiple desktops simultaneously.
Customer:
Perfect ! Thank you.
I will come to you again if I have a problem .
iMonitor:
OK, please feel free to inquire.