Posted on July 18th, 2021 in IMonitor Softwares | Comments Off

on Screen Monitoring Software
Working with a remote desktop screen monitoring software can be a very smart decision if you work with one or more employees. This is great for any company, as that employee literally turns in to an asset. This is excellent because this will give you a consistent look at your employee's work throughout the entire day, thus eliminating the question of whether they are working or not – employee desktop live viewer.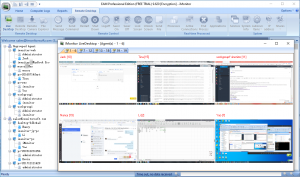 If you are monitoring several employees, this is great because you don't need to log into different monitoring accounts. You have just one online account, or platform, to log into. Everyones of your employee's images will be right in front of you, one click away from your viewing.
Having a screen monitoring software is invaluable because of all the benefits that it offers you. Mainly peace of mind in knowing that you are in control, even if you are not around psychically. Your employees will work harder for you, knowing that they are being monitored. You will be able to detect inactivity and unproductive tasks – employee activity monitoring software.
This will increase employee effectiveness and will ultimately increase the company's revenue. There are many ways of monitoring your employees including the traditional method of hanging around the office for the whole day. It is time you discovered that you can use this time you spend in the office monitoring your employees, to do other business when you employ effective technological innovations to monitor your employees. For more information, please visit our site https://www.imonitorsoft.com/