Posted on June 23rd, 2016 in Mac Keylogger | Comments Off

on Spy on My Husband's Computer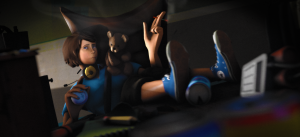 If, like many out there, you have a If, like many out there, you have a sneaking suspicion that your husband may be up to no good and may be playing around, you might be interested in knowing how you can spy on his text messages?suspicion that your husband may be up to no good and may be playing around, you might be interested in knowing how you can spy on his E-mail and Facebook ?
It's quite often obvious that a cheating husband would be using his E-mail to contact the other party, whether by making direct Facebook message with them, or more often than not, by Facebook messages that they think are a safe way of communicating because they can be instantly deleted from the cell phone's history. At the same time, incoming text messages from a secret lover can also be instantly deleted after reading, so even getting hold of his phone is not going to give you any clues about his cheating behavior.
The good news is, due to technological advances in software, there is now a way that you can monitor your husband's computer – and even his E-mail and Facebook, if you want to go that far.
I'm not going to go into the legal issues, here. Suffice to say that in many countries and states it would be deemed illegal to spy on somebody else's computer without their permission. I'll leave it up to you to find out your own particular laws where you live. There are also disclaimers, warnings and further legal advice at the websites of the vendors of these products. Let me just point out that it certainly is not illegal to buy such spying programs – you just need to be careful at how you use them.
That said, the products themselves nowadays are very reliable and come with a variety of functions and applications. Once downloaded to the target computer, you will be able to get information sent to a secure online server from where you can retrieve it all whenever you wish and at your own pace. And you can do this from anywhere in the world using whatever internet-ready device that you have to hand – including your own mobile phone.
You may frequently see that there are a number of Windows devices monitor software, however, you can hardly find a monitor software for Mac.
Fortunately, now we found a Mac Monitoring Software, which can record email, chat, keystrokes, screenshots, website and other all user activities on Mac computer.
Usually, the kinds of things you can monitor vary depending on how much you want to pay. At the lower end, a basic package would give you the limited ability to spy only few things, or have limited data saving time. But Mac Keylogger is different, the different plan just have using time different. The function is all the same.
Another aspect of all of this that you should know about is that once installed on the target Mac, the software that does all of this monitoring for you is completely invisible to the user. He won't know that it's there and will have no way of knowing that you now have a secret window on his world that is revealing all his cheating ways to you.
I hope I've given a little insight into what these spying programs can do and how they work. Many thousands of cheated on people have found out the truth of the matter by using these techniques, and this has then enabled them to do whatever they need to do about the situation and get on with their lives. If you need to know how to monitor your cheating husband's E-mail and Facebook, this is probably the cheapest, quickest and most anonymous ways of doing it and it simply works. No more misery, no more guesswork and no more anxiety from wondering what he's been getting up to all the time – this will help you get to the truth – and FAST!