Posted on July 21st, 2021 in IMonitor Softwares | Comments Off

on Why do you need a monitoring software?
Have you ever wondered what your employee doing when you are outside? Did they play games at office? Did they send documents to others? If you are so worried, then suggest you to use computer monitoring software, such as iMonitor EAM or iMonitor 365 – employee activity monitoring software.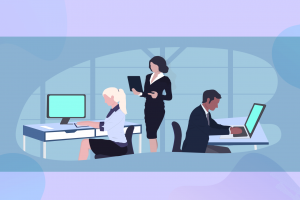 The agent works in totally stealth mode, there's no pop ups, no icons, no any notification on desktop, so it won't find by the employee. And you can benefit a lot from the software, please check the details below.
Increase productivity: Computer monitoring software can improve productivity by reducing non-work-related computer use, such as social media, videos, games, online shopping and so on. You can just add those items to blacklist.
Generate reports: The software automatically generates reports on actions such as website visits, work summary, and even Internet viewing. The keystroke logging feature records keystrokes in work applications, websites, and chat conversations – in real-time, and you can check it at any time.
Keep records: Some companies may have to record their employees' activities and retain those records to meet certain requirements. These records can be used in internal investigations, if necessary. With iMonitor EAM, you can saved all the records to your local server.
There are also some other advantages, you can find it by yourself.For more information, please visit our site : https://www.imonitorsoft.com/