Posted on October 21st, 2021 in Uncategorized | Comments Off

on The Significance of Deploying Monitoring Software
The development of electronic technology brings not only fast and efficient work to enterprises, but also huge safety risks. In the information age, a large amount of information is spread on the Internet. Paper documents are no longer popular, and electronic documents have replaced them. As the same time, after statistics, most of company are not aware of the potential risks.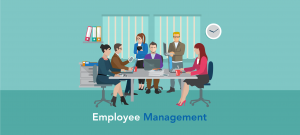 For large enterprises, hundreds of employees are not easy to manage. It cannot be known exactly what each employee does on the computer every day. In this case, iMonitor employee activity monitoring software supports the method to manage staff.
First of all, please do not think that monitoring employees is bad behavior, it's something that companies should do. Because, a normal employee does not care whether he is monitored, and iMonitor does not monitor personal privacy. Only when a staff is not working during the work hours can he resist.
Secondly, if you are a large enterprise with hundreds of employees, then monitoring one by one is too time-consuming. iMonitor can statistically analyze the work efficiency of employees.graphical HTML reports allow you to quickly analyze the work efficiency and attitude of each employee. Including the total running time of the computer, idle time, power on and off time, chatting time, and the using time of applications. Various indicators will show you the enthusiasm of employees for work and their ability to work. Identify typical employees by comparing one or more parameters.
Meanwhile, all-round monitoring makes you worry-free. iMonitor can record almost all computer operations, such as screenshot, keylogger, clipboards, file, applications, etc. If the employee is on a business trip or the monitored computer is offline due to other reasons, the agent program will still under monitoring and the deployed rules will still take effect. If needed, it also supports multi-screen real-time remote employee monitoring.
Finally, iMonitor is running in silent mode, with no menu and no pop-up window, will not affect the normal work of employees. In addition, the monitoring data of the computer does not go through a third party, it is all stored in your server, which is very safety. Therefore, I sincerely welcome you to try iMonitor employees activity monitoring software at any time.