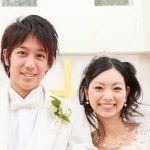 Today just broke a message due to an affair of a football player is going to divorce with his eight-month pregnant wife, a former model, resigned after finding her pregnancy. Recently she found her husband having an affair with other woman.She can't stand all the thing and decide to divorce.And i have to say that this news really has great inspiration for all married women.During pregnancy, be sure to keep an eye on your husband, to prevent other woman damaging your family.However,it's really unrealistic to follow your husband during pregnancy,you need good rest and peaceful life.So what should you do? Actually, i have a good solution for you,you only need a secure secret phone spy software.
iMonitor phone spy monitoring software is fully automatic, stealth and security operated,let you know everything happened on the monitored phone.With iMonitor Phone Spy you can silently monitor text messages, GPS locations, call details, photos and social media activity.You can don't need to follow your husband but know his everything so that you can find anything strange and deal with it timely to pevent an affair out of your home.
It's not easy to have a happy marriage,it needs both partners to treasure it and always be loyal to each other.But the reality is cruel, many unmarried young and beautiful girls are ready to rob your husbands to destory your family and do your husbands can resist the temptation?DO you have confidence with them? If you're not sure,you feel unsafe about it ,why don't you come to the help of modern science and technology? Whatever wish you a happy marriage!