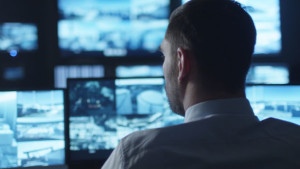 My name is Kevin, an owner of an IT company. Our company has been enlarging for ten years and now it is quite a big company. Many people admire that I have an energetic team that full of passion all the time. But they can't imagine that our company was almost destroyed by an employee several years ago.
The employee was one of our technology managers who can master our secret documents. He was bribed by another company to betray our advanced technology. He was ready to copy the file to an USB one day afternoon, he thought there was no flaws. But when he was copying, the alert had been sent to my computer – fortunately, I had already prepared to install a computer monitoring software on my employees' computers without their notice. I had set the alert for the secret documents for any operation on my employees' computers. It also captured a screenshot as an evidence. This computer monitoring software saved my company, I fired and sued him for stealing company property.
I can't imagine that my company, my painstaking effort would be collapsed without this computer monitoring software. Its name is iMonitor EAM, I discovered it when I was viewing the web pages: Employee monitoring software: Top Four on the Market. At beginning, I just downloaded it and try for fun, but later I realized that it was quite a good software for me to manage my employees, because I will never notice what my employees are doing when they are using the computers, working or watching TV or shopping or playing games. This computer monitoring software helped me to manage my employees without going around to inspect, it saved me lots of time and budget to find a good employee which can try him best to devote himself to my company.
iMonitor EAM has been accompanied with me since then, there are many reasons for me to keep this software. Such as it helps me to find the team, the employees that I can fight together, it helps me to find the potentially risk under my company, it helps me to save the budgets and time to manage them. I really love this software and I've introduced it to all of my friends. They are also attracted by its powerful function and the concise interface which is easy to use. I think the computer monitoring software is an indispensable tools for all the company leaders and managers.
iMonitor EAM is one of the best assistant to growing the business. If you are also interested in it, you can also search it on google, it will not let you down.