Ok, I know that it's not every office that has a decenter in it, but I suspected that I had an employee who was passing off what I will call "trade secrets" from my office to another company. Now, I'm not the person who won't let employees leave to go work for someone else. I mean, if you want a new job, that's cool. However, when you are passing information to a competitor hoping for a lucrative job offer, that's something I cannot abide.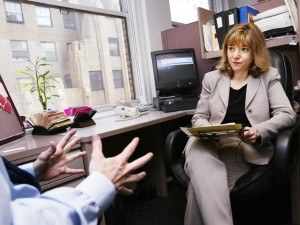 Anyways, the office manager and I had ideas about who this "mole" could be, but we were not sure. When everyone went home for the day, we went through and installed the employee monitoring software on every computer in the office and kept constant watch for emails and such from the guilty party to a competitor. Oddly enough, we found that there were many instances of a lack of productivity, but there was nothing that seemed troublesome.
After a few days, we wondered if were just being paranoid. Instead of uninstalling the software, we simply let the software keep working for a little while longer. It was one day that we saw an odd configuration of typing that seemed like it was going in a word document. We figured it was a code, and when we confronted the employee over this alleged "code" the employee confessed.
Unfortunately, we had to let the employee go. At least they had another job waiting for them, but we're glad that we downloaded the software. Afterwards, we simply let the program go and did not inform the staff. However, with everyone wondering if they were being monitored, productivity improved over the next few weeks. We wanted to catch a "mole", but we also get more out of our employees at the same time.
We have iMonitor to thank for the advanced performance of our business!