Posted on September 10th, 2021 in Employee Monitoring | Comments Off

on How to make your employees more focus on their work?
It's an interview of a company:
"As an employees, most of the time I work, I'd like to be lazy when my boss or leader is not in office. Usually, I leave my work until the deadline, and during this period, I can use my PC to play games, listen music, watch movies or chat with my friends. I can even take a nap! Just need to show my leader before he comes back that I'm very busy. Do less work, earn more money. What a comfortable job!"
"When I doing my job, I noticed that some of my colleagues seems very leisurely. They can do what they want. I can not understand that's why, we have same work and same salary, but they work less efficiently. My boss always says that we work the same hard. Even though, they have same treatment as me. It's not fair."
"Honestly, I know some employees of my company are not do what they suppose to do. Every time I have suspicious one, I can not find evidence. I want to manage the company more effectively, but what can I do…"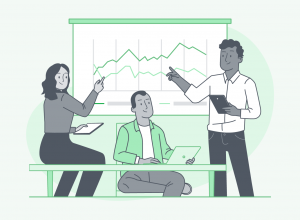 The survey suggests that most of corporation has same problem. Therefore, I recommend companies to use iMonitor employee activity monitoring software.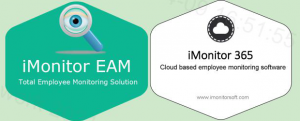 APP and Website Filter
iMonitor supports block application installation, which can avoid using game program or downloading the entertainment applications. Or set a white list to let the selected program run.
Screenshots Playback
iMonitor records all actions. All operations are recorded in the form of screenshots. Can view the users of your choice at any time.
Keylogger
iMonitor records all text typed by the keyboard, including search history, chat history, usage time and corresponding software. iMonitor can also records the number of keystrokes in all day, it clearly reflects the working status of employees.
Application history
iMonitor records all application software, time, and screenshots. If employees use software should not be used, it can be clearly presented.
View computer logs
iMonitor supports all agents' log records, it can be observed through log statistics that whether your employees are working efficiently. Through comparison, it can clearly see the work efficiency of each employee, to help you find the employees worthy of appreciation and promotion.
Feedback
"iMonitor helps me make my company better, for the worker I criticized or fired those employees who didn't work hard. Let my good employees not be let down and work more efficiently. It is convenient and fast, a good accompany I can trust."
For more information, please visit our site: https://www.imonitorsoft.com/