Accompany with almost one month hard working of our technical team, finally EAM v5.0 now has come to the front of our customers today. In latest v5.0, there are a few important changes inside. First one is EAM user interface has been fully changed over, comparing with previous versions, the new designed user interface has below key features and screenshot:
Re-arrange the all functions menu which make user interface more clear and easy to start with new user.
Correct many minor menu text error and tools tip more in details.
Re-design program layout and emphasize the display of important functions.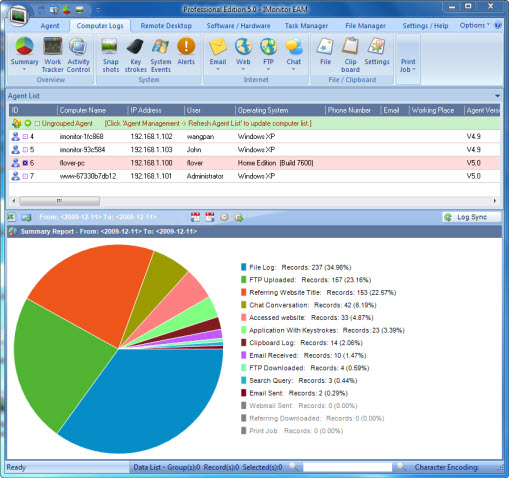 At here, we need say a thank to any internal and external tester, not their quick bugs report and test again and again, thinking EAM v5.0 would not be released in such short time.
Besides above these changes, v5.0  also make some other changes and add some new features, below here is the changelog:
Add new feature ' Screen view ' into remote control.
Again adjust and implement the core code.
Fix the fatal error which make Yahoo Messenger ! can't properly boot.
Completely re-write the help document and IMonitort EAM Readme file, make these file catch up with v5.0.
New v5.0 really takes nearly all staffs of IMonitor Software effort into, strongly recommend new and old customers upgrade. Much better version, you really can't miss it and must give it a try.  For more infos, please refer to help document and Readme.