Do you trust your employee? I think most Boss will say no.
Employee come from different places and have different background. Some of them are in a position of trust within the enterprise, however, the access to some or all of the company's sensitive network assets is cause for concern. Consequently, these individuals are in what may be defined as "high-risk" positions. So it's hard for the boss to manage this kind of person. The individuals in these high-risk positions are necessarily entrusted with access to valuable network assets – and most of these individuals perform their regular duties with loyalty and dedication to the company, but some may leak the data to other company.
Therefore, it's very important for the boss to install employee screen monitoring software on those supervisor's computer, such as iMonitor EAM. After the installation, you can check all the computer's activities at any time, which including the screenshot,keystrokes, live desktop, website visited, application usage and so on. And the agent works in totally stealth mode, so no one will find it.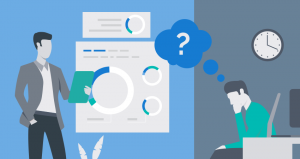 With the logs and reports, you can find out who loyalty to company easily. Why not have a try?