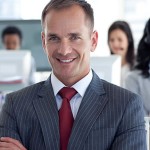 Management is a kind of very deep knowledge, a kind of technology ,but only good management can be possible to achieve successful career.However, relying on artificial rules and regulations to discipline employees will not play a significant effect, it must also turn to the help of modern technology for scientific,effective and evidence-based management. iMonitor employee computer monitoring software is the one that designed for compnany employees management,through a simple and scientific console to remotely monitor employee computers. The main function of iMonitor employee computer monitoring software are as follows:
Centralized Computer Monitoring Software
Details of FTP file transfer, file downloads and uploads and program usage
Disclosing the time of any program and software used
Real Time alerts, support remote controlling of system, keyword alerts
Discloses the deleted history records, saved passwords and even track the keyboard's keys used.
Multi-languages,including English, Chinese Simplified, Chinese Traditional, Spanish, Italian, French, Portuguese, Japanese, German, Korean.
There are so many kinds of Computer monitoring software products on the market,which makes managers who need it feel hard to make their choices. iMonitor computer monitoring software's reputation on the market is very good and being sold to many countries,including the United States, Britain, France, India, Portugal, Italy, Germany, Japan, Korea and so on, but whatever,you have to use it yourself to make sense whether it's good or not.All products of iMonitorsoft provide customers with a free download and trial before your purchasing.