IMonitor File Access Monitor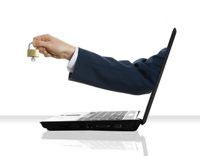 Marketing competiton among business has been more crucial. Any sensitive information leaking will critically damage business benefit, even lead to businee bankrupt. IMonitor File Access Monitor will help you understand what files being accessed and operated, such as file copy, move, rename, delete and who is reading from and writing to important files. It can tell you when a new file or folder is created or renamed. And, when a file or folder gets deleted, IMonitor File Access Monitor can tell you who did it. Plus, you can often find out what program was used to perform the action.
Besides file access notification and logging actions, IMonitor File Access Monitor provides comprehensive reports to enable you see what happened in the past, whether you were notified about it or not.
File Monitoring
IMonitor File Access Monitor can play an important role of business environment. Real-time file monitoring ensure you know every confidential files being in safe, and mutiple notification ways also make sure you can monitor your confidential files at any time and any where, even you are away from your work place.
Some of the easy to use features include:
Monitor all files or a subset of files on a local disk for changes, access (reads), deletes, etc
Receive notifications via server notifying messeges or logs sent by email
Record file access, user and program to log files
Limit users mobile storage devices uses, allow or disable all kinds of USB, DVD-Rom use with their computers
Generate reports on specified files, users, access type or time ranges
Simple Solution
IMonitor File Access Monitor make file monitoring be not complicated as the past. After less one minute install, IMonitor File Access Monitor will be ready to use.
Consider these advanced file monitoring features:
Running with window boot up, monitoring files operation since computer started and no need to login or start a program manually
Much less system resource usage ensure your server or clients not being slowed down
Multiple exporting formats, such as Microsoft Word, Excel and Html
Time of generating reports can be adjustable, according to different needs, setting proper time interval
Relevant Info : Information Leaking Prevention IMonitor File Access Monitor Feature Lists System Requirements
Fully compatible with Windows 2000 /XP /2003 Server /Vista /7