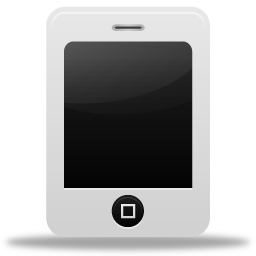 $49.95 to buy
Support all Android mobile phone
Cell Phone Monitoring Software, iMonitor Phone Spy Software
Stealthly monitor mobile phone calls, SMS messages, GPS locations, photos and videos from anywhere.
Smart Phone is the most easy way to let people communicate with others. If you are a parent and you had bought a phone for your young children, please note the world is open, with the phone he or she can meet strangers easily via facebook, messengers, and perhaps your children will touch drugs, violence and pornography from strangers. How to keep your little kids away from these dangerous things? How to make children's every move is under the supervision of parents? iMonitor Phone Spy can help you! iMonitor Phone Spy traces mobile phone in an automatic, stealthy and hidden manner. It can take you inside the mobile phone. All you have to do is to install the software on the target phone you want to monitor. Installation is very easy and will take only a minute. Once done, you will see all information recorded on the site via internet from anywhere in the world!
Sign Up
Live Demo
Buy Now
iMonitor Phone Spy Features

Contacts
iMonitor Phone Spy enables you to view all contact information stored in the cell-phone.

Calls
Details of every call made or received will be recoded including phone number and duration.

Photos and videos
The software will upload all photos and videos to your AnywhereMonitor account from the mobile phone, you can login your account to view them.

Call recordings
Every call will be secretly made into a recording that you can later listen to. The most advanced recording technology ensures that you can hear every word clearly.

Web Site History
Record when and what web sites have been visited. You can also track all URLs.

SMS Messages
Capture all messages sent and received, you can login iMonitor Phone Spy to see all details.

Applications
Record all applications run on the cell-phone. You can view the application name and the packet name.

GPS location tracking
Tracking the location of your mobile phone, displays detailed address with Google Map.
How does it work?
1. Sign up. Sign up to create your own AnywhereMonitor account, we provide 3 days free trial, you can evaluate our iMonitor Phone Spy before you buy.
2. Purchase or try it free. After Sign up, you can login your account and install a hidden tracking app to a compatible mobile phone you own and wish to monitor.
3. Track the mobile phone activities. The tracking app silently uploads activities to a secure online account. You can then view activities by logging in from any computer or mobile web browser.
Works in Invisible Mode
iMonitor Phone Spy works in complete invisible mode and it is undetectable. We guarantee that you are spying in secret.
Convenient Use
All logs and GPS locations are uploaded to your iMonitor Phone Spy account and sorted for easy browsing. You can check the logs from any internet supported device. Still, iMonitor Phone Spy works independently so even if the usage history is deleted the data will still be retained and uploaded.
Who needs iMonitor Phone Spy?
If you're worried about your child or employee using the cell phone inappropriately, then iMonitor Phone Spy is just for you. SMS, Facebook and other forms of text messaging have become a popular way for people to communicate. What are they secretly texting about? Smoking, Drugs or Sexting? Are they where they are supposed to be? Are your employees exposing confidential information? You have the right to know.
Use iMonitor Phone Spy to Keep an Eye on Your Kids even When You are at Work
As a parent you may worried about your kids due to their excessive electronic gadget usage but you can't be there to facilitate them all the day. However, through the technique of iMonitor Phone Spy you will be able to remotely track down all activities of your kids. iMonitor Phone Spy lets you know if your teenagers are mixing with wrong crowd in school, accessing inappropriate web site, using time-wasting apps, or being bullied via SMS and phone calls. iMonitor Phone Spy can end your anxiety! Waste no time in protecting your kids from cyber bullying, online predators and sexting.
Use iMonitor Phone Spy to Protect You Business
If you are an executive or business owner aren't you anxious about your employees sharing client lists with your competitors? Notice that cell phone increases the risk of leakage of confidential data and poor controls over corporate mobiles are causing your business to suffer. iMonitor Phone Spy can help you manage your corporate cell phone. iMonitor Phone Spy enables you to monitor and track all mobiles in your organization. Never let problem employees hurt your business. Don't hesitate to monitor company owned phones with iMonitor Phone Spy to make sure that they are not being misused.
Use iMonitor Phone Spy to Back up Your Own Cell Phone Activities
Increased usage comes with the need to delete old messages and it is hard to recover deleted informations in cell phone, however, iMonitor Phone Spy makes it possible. It is very convenient for keeping records of important conversations and communications. Simply installing an application to your phone, you can review all call logs and SMS messages texts. No need to afraid of losing contacts list by accident, iMonitor Phone Spy can record every details for you.
Trusted by thousands of companies and organizations around the world