Home | Products | Downloads | Purchase | FAQ | Learning Center | Contact Us | Reseller | Support
Use IMonitor Time Tracker (For professional version only)
The Time Tracker is belong to IMonitor EAM Professional version, it can help your company to analyse what application your employees used and how much time they spend on each application, it has the following fetures.
1. It can stores 6 months detailed records of used applications of all users in your company.
2. It can help you to find which user spend more time on web, IM, game or other unwanted application.
3. It provides Pie Chart and Line Graph report.
4. It allows you to specify an application and analyse how much time your employee spend on it in one day, one week or one month.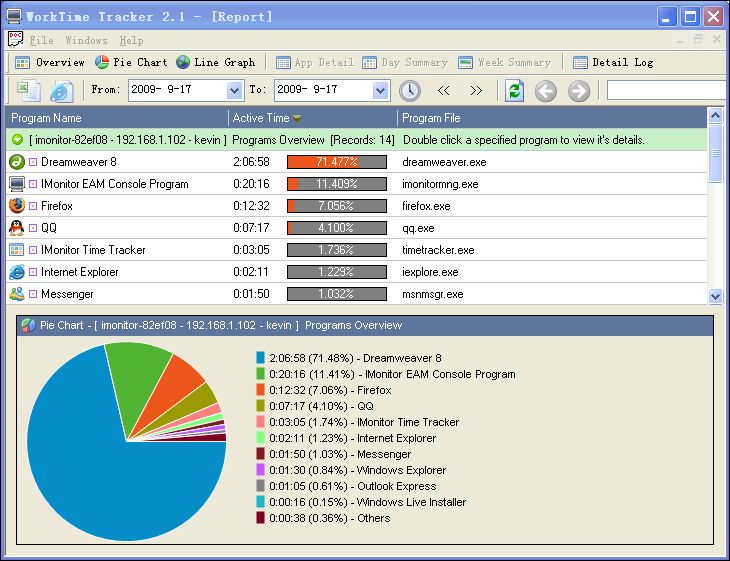 How to use Time Tracker?
1. Set 'From' date and 'To' date.
2. Click 'Overview'.
3. Select an application in the list, double click the application or click 'App Detail' to show the application's detail report.