Home | Products | Downloads | Purchase | FAQ | Learning Center | Contact Us | Reseller | Support
Remote Desktop Monitoring:
1. Choose destination computer that you want to monitor from computer list. the agent you chose must appear with an online status.
2. Click Remote Desktop -> Tools -> Remote Desktop Viewer.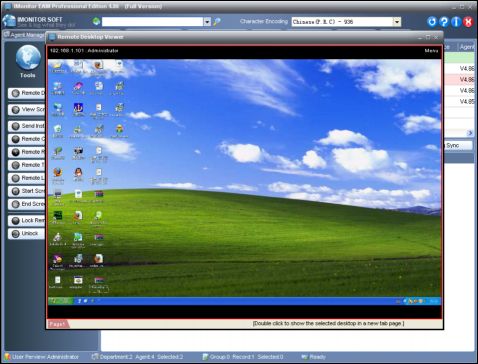 3. Click your mouse's right button on the desktop image to show control menu.
4. If you want to take a control of remote computer's mouse and keyboard, click Take Control.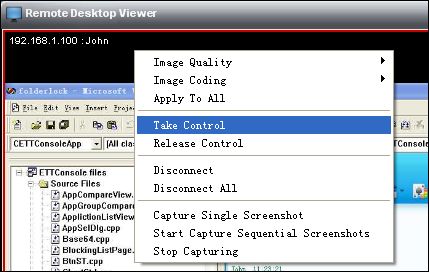 5. If you want to save current screenshot to file, please click Capture Single Screenshot.