Global Search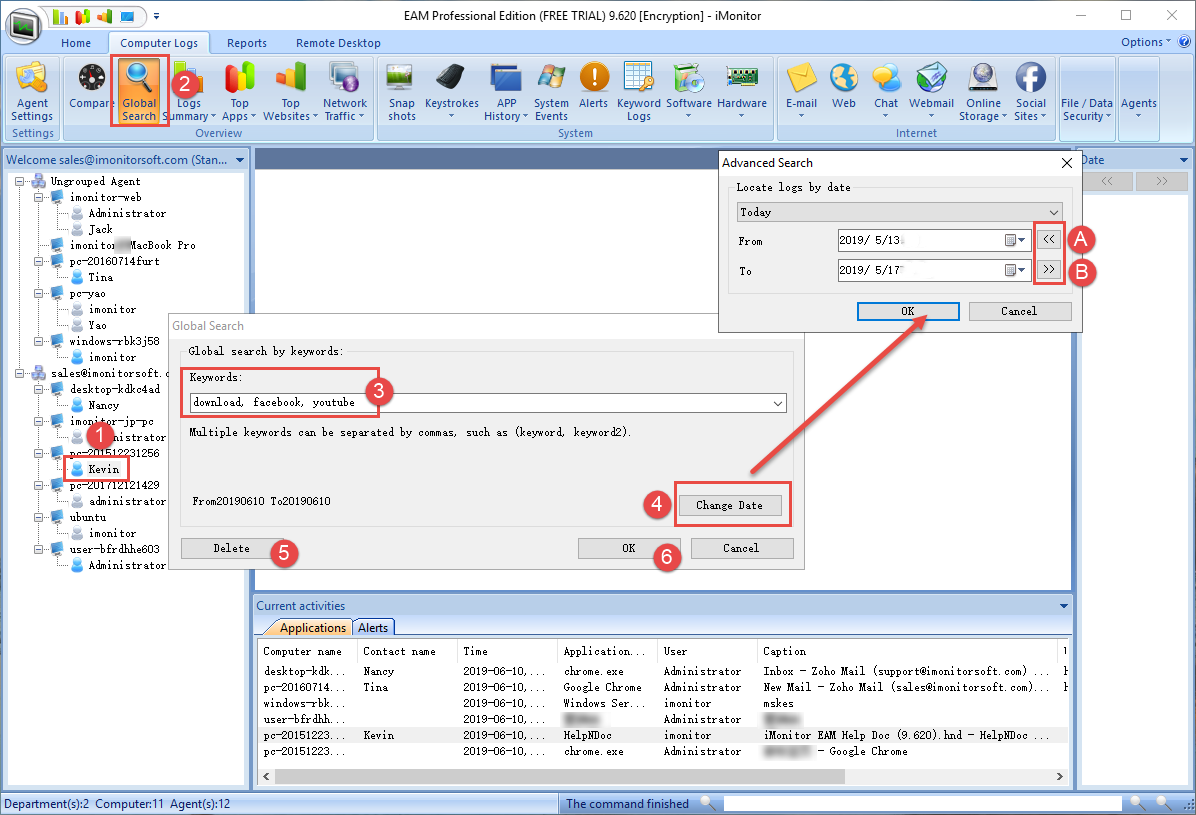 1. Click to select the user in the agent list.
2. Click the "Computer Logs" > "Overview" > "Global Search" item.
3. In the pop up window, input the a keyword or multiple keywords, separate each keyword with a coma. Such as download, facebook, youtube, etc.
4. Click "Change Date" to locate logs by specific date, click "OK".
a. go to previous day button
b. go to next day button
5. Delete the typed existing keyword.
6. Click "OK" to select specific agent(s).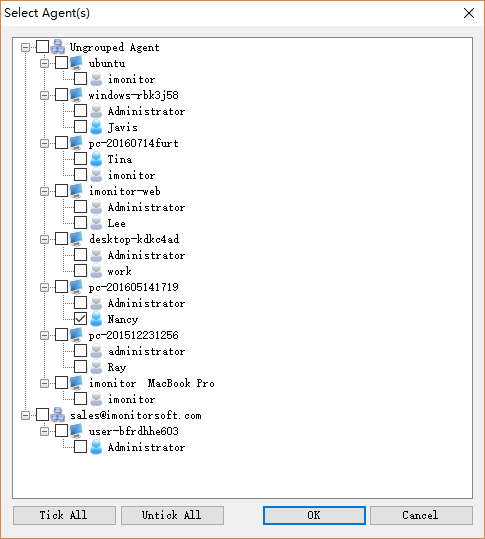 7. View the details in right part, double click to view the screenshot.