*server computer could be a professional Server PC or any Windows PC (Server PC must have a static IP address. Don't know how to set static IP address? Please click here )
1. Run EAMProTrial9.6.exe or EAMStdTrial9.6.exe
2. Read the license agreement. If you accept the terms of agreement, tick "I accept the agreement" and click " Next".
3. Select directory where you want to install iMonitor EAM console program. Choose whether you want to create start menu group, Whether to run application after installation process, and whether to put the iMonitor EAM shortcut on the desktop.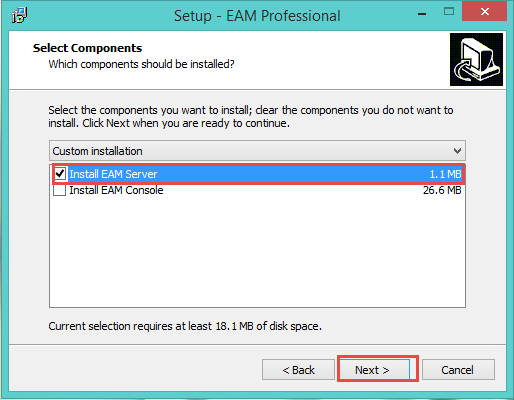 4. Open iMonitor EAM from the Windows Start menu.