How to place a Wire Transfer order?
1. Please go to our Online Store – http://www.imonitorsoft.com/purchase-imonitor-eam.html.
2. Choose the software that you want to buy, then click "Buy Now" link.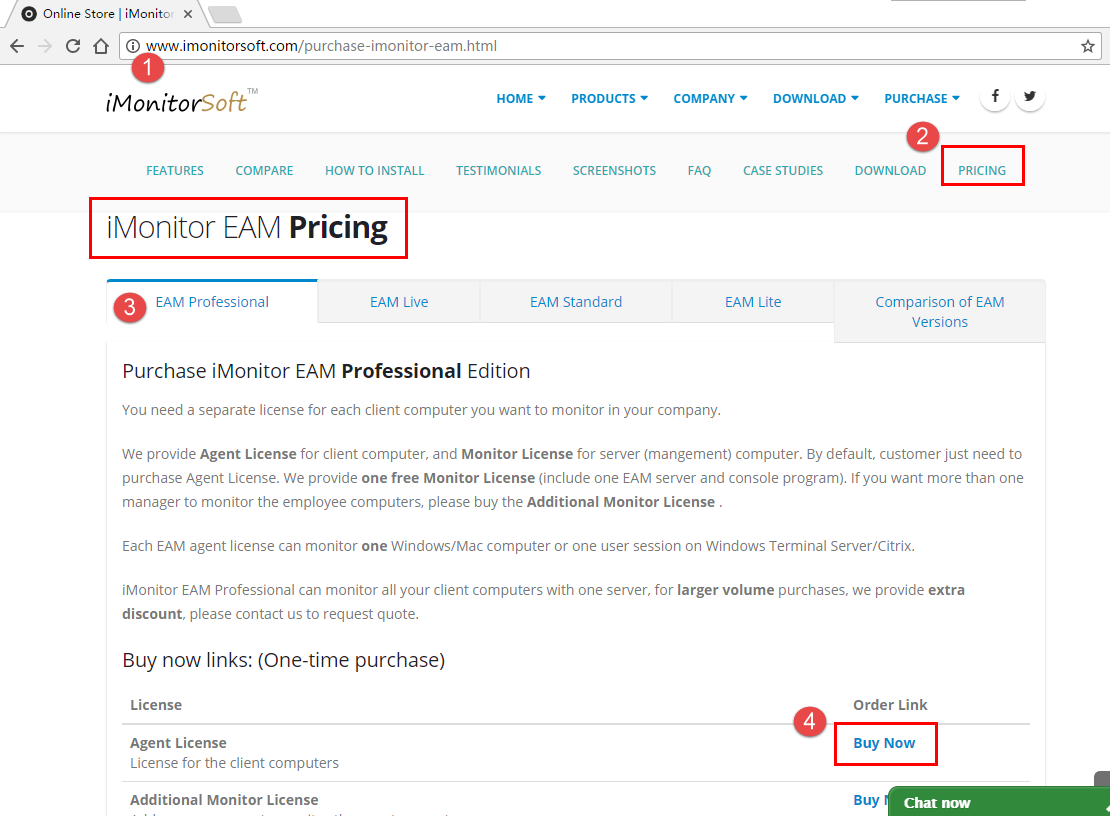 3. In the order form, please change the license quantity, fill out the correct information in required fields which marked with an *. In the bottom of page, please select "Wire Transfer" as the payment method, then click "Next".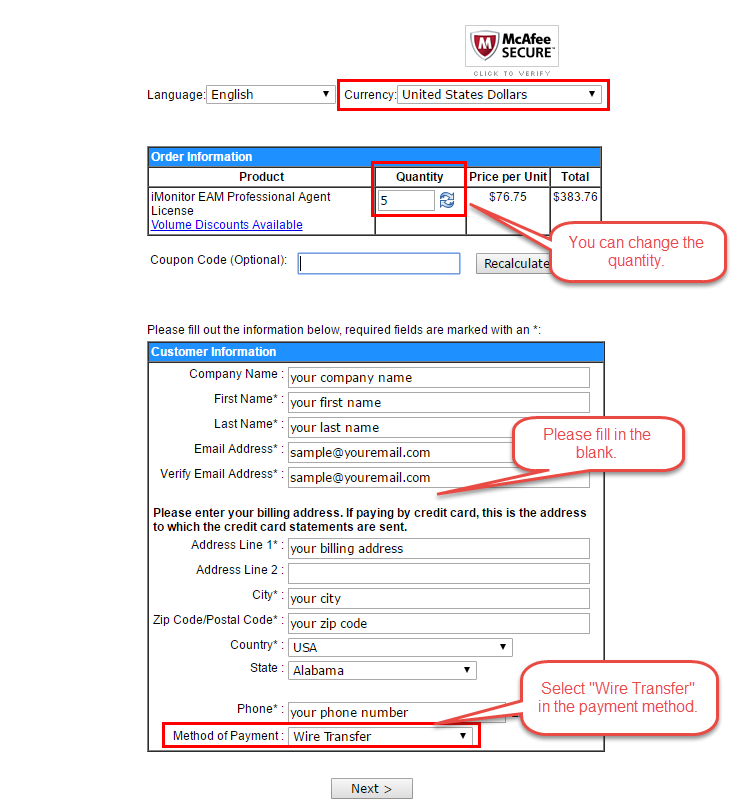 4. You will be directed to a page with detailed payment instructions, including our bank details and your order reference number. Please read the instructions carefully.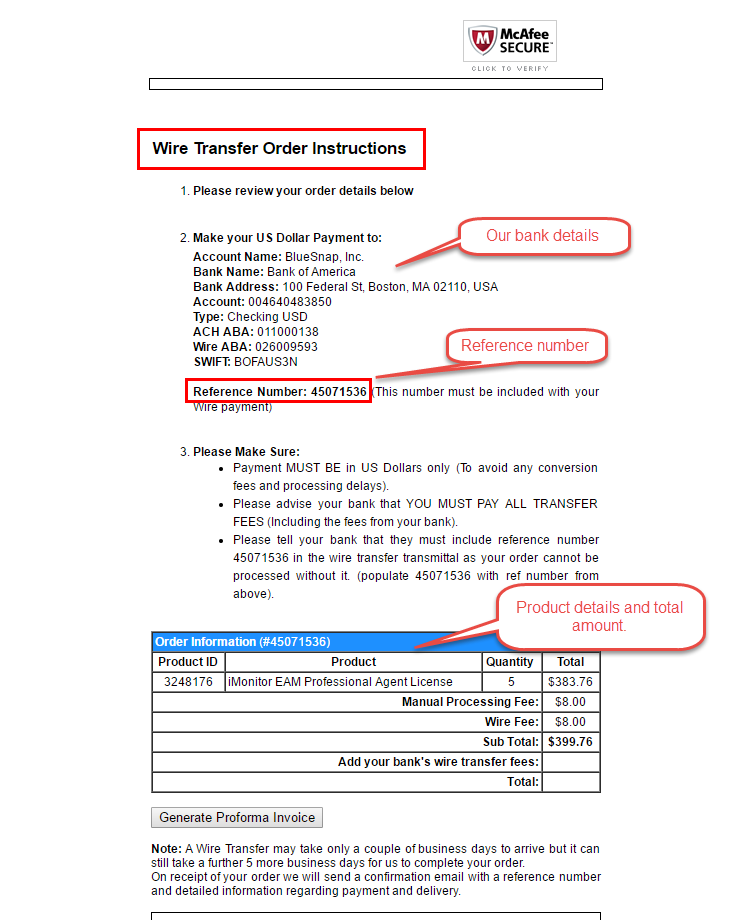 5. Then please use this information to make the Wire Transfer.
6. After finished the payment, please send us the bank proof and reference order. We will confirm it as soon as possible.
7. Normally, it will take 7-15 work days to complete a wire transfer order.